February 28, 2018 - 5:00pm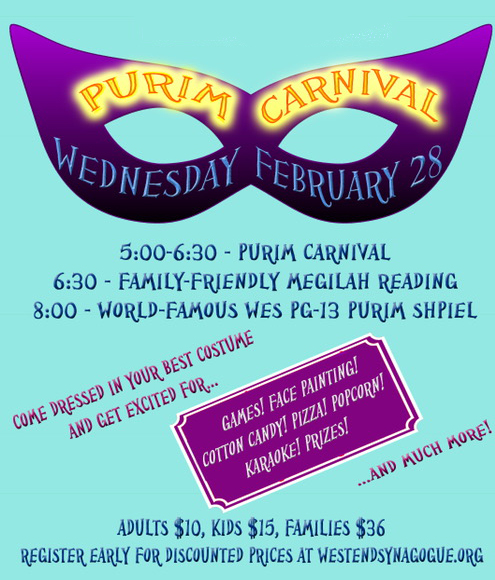 Groggers, costumes, fun, games, food and more followed by a musical megillah reading at 6:30 pm and at 8 pm, our world-famous (pg-13) purim shpiel with WES players.
Cost: Adult: $10, Child: 15, Family of four or more: $36.
Discounts available for early registration!  For signup, click on "Read More"