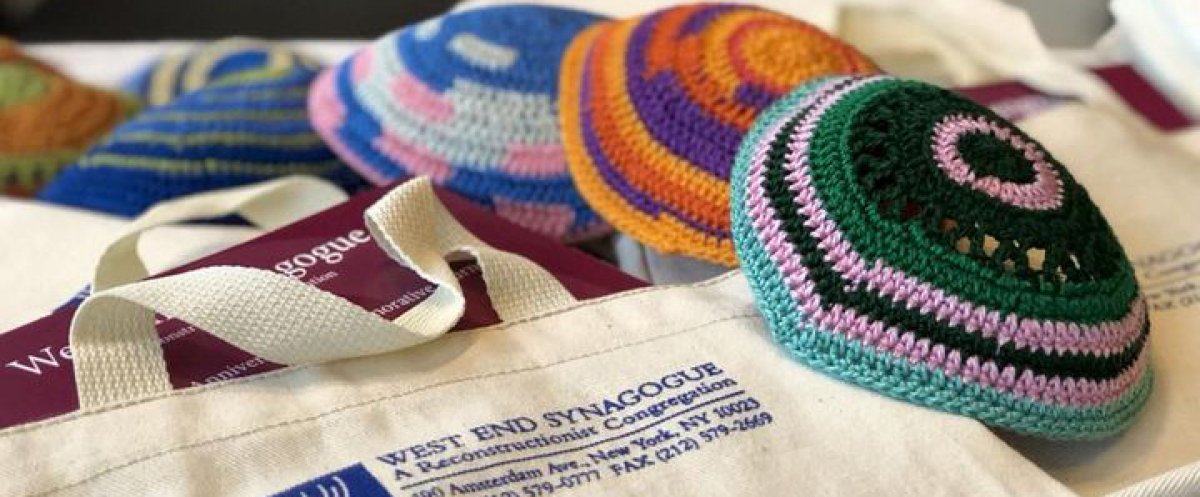 Please visit us as many times and take as long as you'd like to get to know our community before deciding whether it is for you. We always welcome non-members and visitors at services, classes, and other synagogue events. Nevertheless, we encourage you to "jump in the water" and become a member of West End Synagogue.
As a member, you can count on this community to celebrate with you in times of joy and support you in times of sorrow. Members are invited to join synagogue committees and help shape our programs and our congregation. You can take pride in supporting a community that reflects your values and ideals.
West End Synagogue operates on a "Fair Share Dues" basis that links the suggested level of financial support to household income. We aim to ensure that no one is excluded from our community because of financial circumstances. Currently, for new members, we are offering a special rate on the first year and 50% off the second year's dues, which includes tickets to High Holy Day services.
Access the 2023 membership application here. Mail the completed application and forms to:
West End Synagogue
Attn: Synagogue Administrator
190 Amsterdam Ave.
New York, NY 10023
Please contact us (by admin [at] westendsynagogue.org (email) or phone at 212.579.0777 Ext. 220) with any questions you might have about joining West End Synagogue.
"I realized that we were a community like no other shul I had ever belonged to. When members had a medical problem, other members were there for them; if a member was sitting shiva and needed a minyan, there were always enough folks present. Look at our current and past rabbis and chazzans – the absolute best! We must be doing something right."
— Herb Rude, WES member
"I knew I belonged at WES when I returned from the retreat feeling richly connected to so many wonderful people. West End Synagogue is about being part of a supportive community connected by friendships, Jewish living, lifelong learning, and service to others."
— Art Spar, WES member