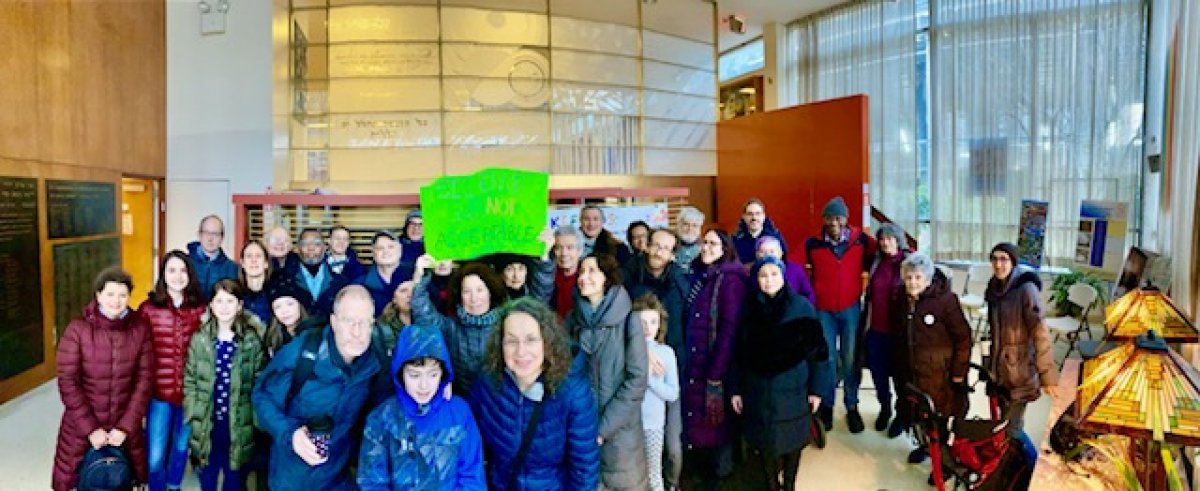 At West End Synagogue, Judaism is a call to pursue justice in our society and our world. We take seriously the Hebrew phrase Tikkun Olam, which literally means "repair of the world." At WES, we apply Jewish tradition and values to injustices within and beyond the Jewish world.
WES members, clergy, and committees initiate and coordinate social action projects involving members of all ages. Recently, these projects have included:
Collection of food for low-income adults and families.
Delivery of kosher-for-Passover food baskets for delivery to Jews in need.
Advocacy for the homeless and support for local soup kitchens. Participation in human rights campaigns, including our annual Human Rights Shabbat.
Organizing welcome groups for the local Islamic Cultural Center of New York.
Partnering with Manhattan Together to focus on critical local issues such as affordable housing, public education, immigrant rights, public safety, and accessibility for seniors and the disabled.
For additional projects and initiatives, and ways you can get involved, please visit our Social Action Offerings and Social Action Committee pages.