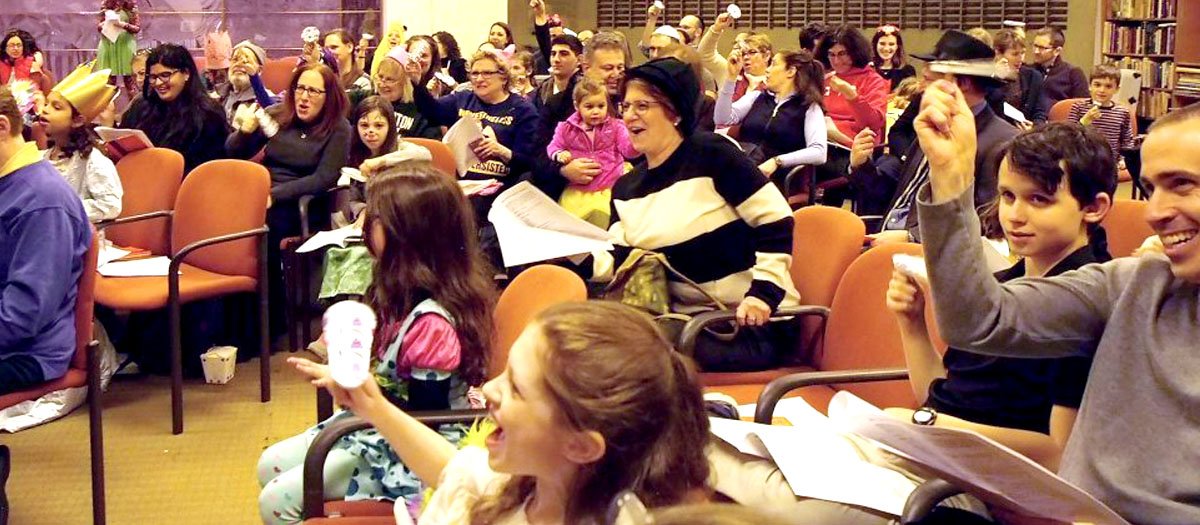 We celebrate holidays as a community, and our Jewish Family Life & Learning (JFLL) programming for families and children is woven into our observance.
 
 HIGH HOLY DAYS 
At WES, we celebrate Rosh Hashanah and Yom Kippur with as much creativity and contemplation as we do with all of our programming! The High Holy Days offer some of the most powerful moments of the year to reflect, learn, and grow together as a community. All High Holy Days celebrations include JFLL (Jewish Family Life & Learning) programming for families and children.
Our services for the Days of Awe feature original liturgical and exegetical compositions by WES members, powerful music and singing, and meditation.   Please take a look at our Interpretive Liturgy for the High Holy Days.

 HOLIDAYS THROUGHOUT THE YEAR  
Morning services are held at 10 am for:
First day of Sukkot
Shemini Atzeret
First day of Pesach
Seventh day of Pesach w/Yizkor
Eve and first day of Shavuot
Evening services and special programming are held for:
Simchat Torah
Chanukah
Tu B'Shevat
Purim
Yom Ha'atzmaut (Israel Independence Day)
Yom HaShoah (Holocaust Remembrance Day)
Tisha B'Av (the Ninth of Av).
Rosh Chodesh (ZOOM ONLY) - A lay-led evening service is each month on Zoom
Holiday and festive celebrations are always featured on our Calendar and our e-newsletter, with more details.  Most of our services are hybrid, and you are welcome to attend either in person or on Zoom.  For Zoom information, please contact Joan Erber, Synagogue Administrator, by phone at 212-579-0777, ext 220, or

admin

[at]

westendsynagogue.org

(email)

, or sign up for our e-newsletter HERE.
Purim
Purim is always a time for celebration at WES! We recount the story of Esther during our Megillah reading (groggers included) and enjoy a Purim shpiel written and acted by our JFLL students. Our world-famous adult musical Purim shpiel follows, written and performed by congregation members!
Pesach
We gather in community as we recall the Israelites' exodus from Egypt and the ways this story continues to echo in our lives and world today. WES hosts its own seder on the second night of Pesach, and connects members of our community to "host families," ensuring that no one is without a seder to attend.