Shabbat Services and Programs - The below listed programs are scheduled during the year September through June
Friday Evening Kabbalat Shabbat Services
Join us for Shabbat evening services, held every Friday evening at 6:30 pm, except for the first Friday of each month, when services begin at 6:00 pm. The following distinctive Kabbalat Shabbat services are scheduled each month from September through June:
"First Friday at 6": An Intergenerational Musical Shabbat Service and Potluck
We celebrate the first Friday each month with a one-hour, intergenerational, family-friendly musical service for all ages at 6:00 pm, followed by a communal Shabbat potluck dinner.
Second Friday: "Shabbat Unplugged" Intimate Service (6:30pm)
On the second Friday of each month at 6:30 pm, join us for "Shabbat Unplugged," an intimate celebration of Shabbat; the long exhale at the end of the week.
Third Friday: "Shirat HaLev" (Song of the Heart) Service (6:30pm)**
On the third Friday evening of each month, we gather for a special contemplative, musical celebration of Shabbat featuring seating in the round, percussion accompaniment, and very spirited communal singing of the Shabbat prayers and blessings. Shirat HaLev is a wonderful way to release the stresses of another New York City week, and connect with one's self and the West End Synagogue community.
Fourth Friday: Kabbalat Shabbat
with Rabbi Georgette (6:30pm)
Fifth Friday: HaMinyan (6:30pm) - preceded by HaNosh (6:00pm)
For the past 20 years, HaMinyan at WES End has been a lay-led Friday night service when there is a fifth Friday in the month. It historically began at 8 pm.
Beginning August 30, 2019, the service will begin at 6:30 p.m. and will be preceded at 6 p.m. by HaNosh, light snacks with beverages. A focal point or theme will be announced for each HaMinyan service.
Shabbat Morning
Torah Study
On Saturday mornings from 9 to 10 a.m., our Rabbi leads a group exploration of the weekly Torah portion, incorporating traditional rabbinic, Hasidic, and contemporary interpretations, as well as the insights of participants. We seek to discover points of resonance between our lives and the Torah narrative, and lessons which might guide us in our daily lives and inform our efforts to repair the world. All are welcome; no prior background or knowledge required. Note that on the fourth Shabbat morning of the month, Torah study takes place during the service, usually at aa 11 a.m. (see Shabbat Chadash, below)
Shabbat Morning Services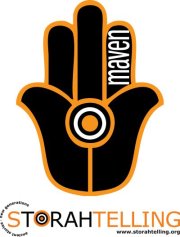 Shabbat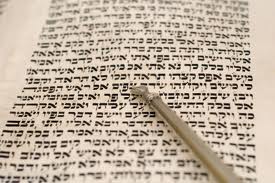 morning services begin each Saturday morning at 10 a.m., following Torah study. They include contemporary English readings and poems, explanations and suggested kavanot (intentions) for aspects of the service, and a sermon and discussion on the weekly Torah portion. Services are followed by a full congregational Kiddush luncheon at 12:30 p.m. for socializing and camaraderie. All are welcome to drop in for all or part of the service or Kiddush luncheon. (Free childcare is offered each Shabbat morning from 10 a.m.-12:30 p.m.)
We hold services for children 0-4 years old every Shabbat morning at 11:30 a.m., year-round, featuring songs, prayer, parent-child interaction, and stories.
Join us any week -- drop-ins are welcome!

Every THIRD Saturday morning at 11:15 AM beginning in October we have services for school-age children and their parents, featuring songs from Saturday morning liturgy with our Cantor teaching an interactive Parashah of the week from the Torah.
Additional Shabbat Programming:
HaMatmid Tanakh Shabbat Afternoon Bible Study (meets twice monthly)
On the first and third Shabbat afternoons of each month, West End members meet at 1:30 p.m. to explore the books of the Hebrew Bible (the Tanakh). No prior background is necessary, and all are welcome.
Mesillat Yesharim, The Path of the Upright (meets twice monthly)
On the 2nd Saturday and 4th Saturday of the month, West End members meet at 1:30 p.m. for study of this classic text on ethics by Moses Hayyim Luzzatto, using the new JPS edition translated by Rabbi Mordecai Kaplan and including new commentary. Led by Susan Schorr.