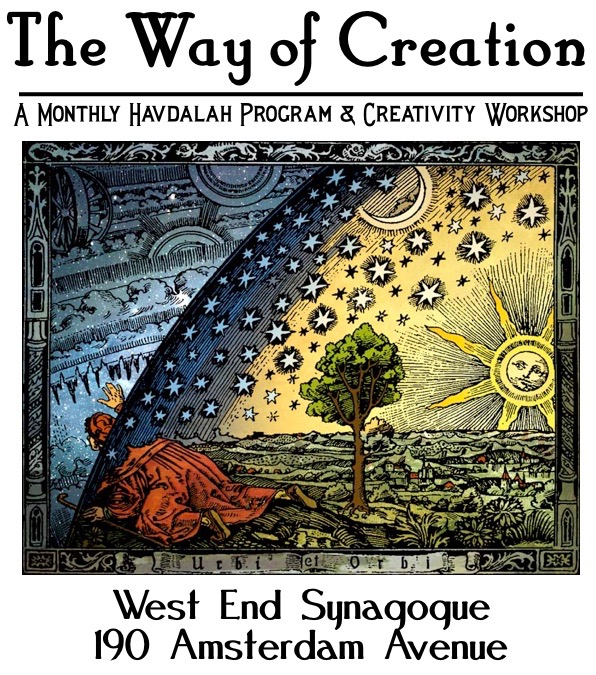 Mindfulness: Text-Study & Meditation.
Reconstructed Havdalah: Seeking our Best Selves.
Creative Pursuits: Doing the Work that Makes for Peace.
CANCELLED:
June 10th @ 8:15pm
The workshop will be led by activist-artist and WES member Joshua (Greenberg) Wight, inspired by his own work with Julia Cameron's "The Artist's Way" guide to creativity, which he will be adapting to Jewish themes and Reconstructionist concepts and values.
Each session will begin with a short mindfulness exercise to share the final moments of Shabbat's perfect rest together before making Havdalah as a group to mark the distinction for renewing our work as G-d's partners in Creation/Creating/Creativity.
The kavanah, or guiding intention, of this work is that the path to Tikkun Olam, fixing the world, is through Refuah HaNefesh, the individual healing of the Self and our relationships in community, by creative actions of re/connection.
---
The Program and Workshop are open to the public. Please bring a fresh notebook and a comfortable pen to the first session. Note that regular involvement from the first session is recommended, but drop-in participants will be welcomed.