How Trump's Immigration Policies Are Changing Lives and Changing America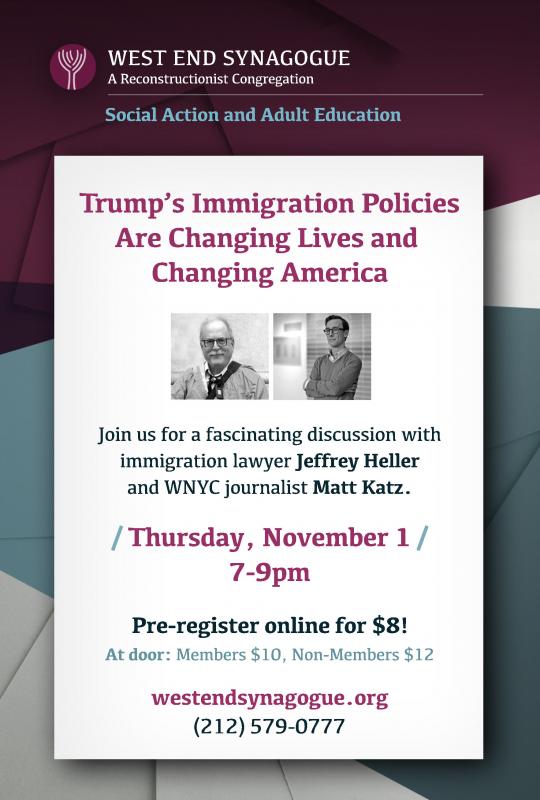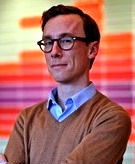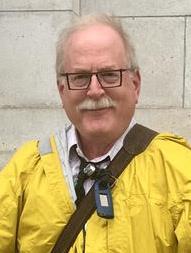 Speakers:
Matt Katz, WNYC Journalist who covers immigration and asylum issues (L)
Jeffrey Heller, immigration lawyer (R)
Our speakers welcome questions in advance on the issues to be discussed. Please send your questions to

office

[at]

westendsynagogue.org

.
WES Members, after clicking the link, log in to your ChaverWeb account. Non-members may create a Guest Account.
Once logged in, please click on "Event Signup" then "Signup" when you see "Social Action 11/1" dropdown choice. After making your selections on the signup page, click the "Sign Up" button at the bottom, and follow further directions for payment. If you have any difficulties registering, please call the office at (212) 579-0777.
Learn about other upcoming social action events sponsored by the WES Social Action Committee:
Refugee Shabbat, Saturday morning, October 20, 2018
Oct 20-Nov. 4, 2018 - Collection of Stationery, Stamps, Folders, Pens, for asylum seekers.