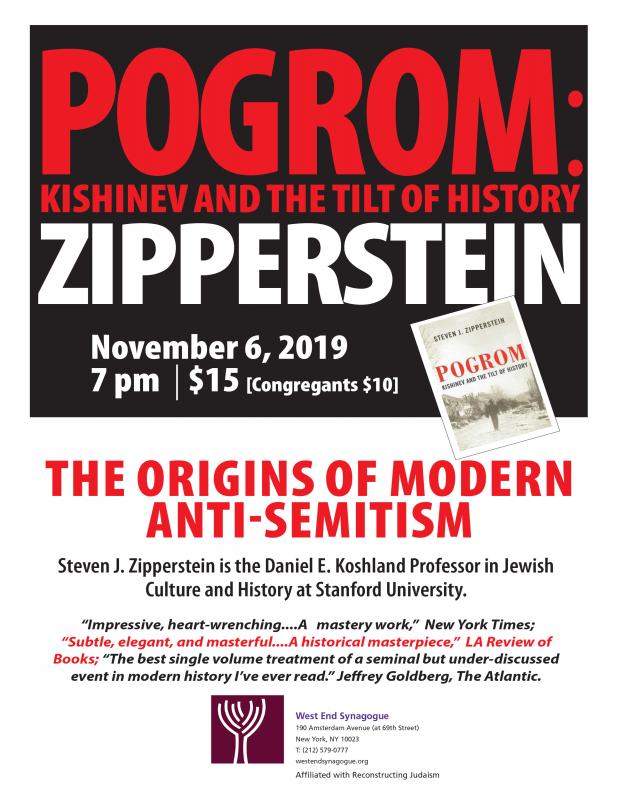 Steven Zipperstein, Professor of Jewish Culture and History at Stanford University, will discuss his book Pogrom: Kishinev and the Tilt of History, which documents the rise of anti-semitism after the pogrom at Kishnev. Separating historical fact from fantasy, Dr. Zipperstein will discuss the 1903 pogrom, an event which took on great significance in the course of twentieth-century Jewish history.
General admission $15 at the door ($10 for Congregants)
(No reserved seating.)
Following the talk there will be a book signing by the author as well as coffee and refreshments.