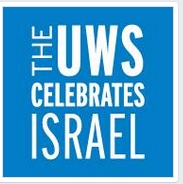 The Upper West Side Celebrates Israel
Sunday, April 30, 2017
3 PM
West End Synagogue will once again participate in the UJA sponsored "The Upper West Side Celebrates Israel" program on Sunday, April 30th at 3:00 P.M.
The theme of the program is "Jerusalem - One City - Three faiths" and will feature Elad Kabilio's ensemble performing music reflecting the traditions of the Jewish, Moslem and Christian faiths.
As all three groups view Jerusalem as a holy city, the concert will include explanations of the significance of the music and how these selections highlight the relevance of Jerusalem as a religious center.
Further details will be forthcoming. In the meantime, save the date.