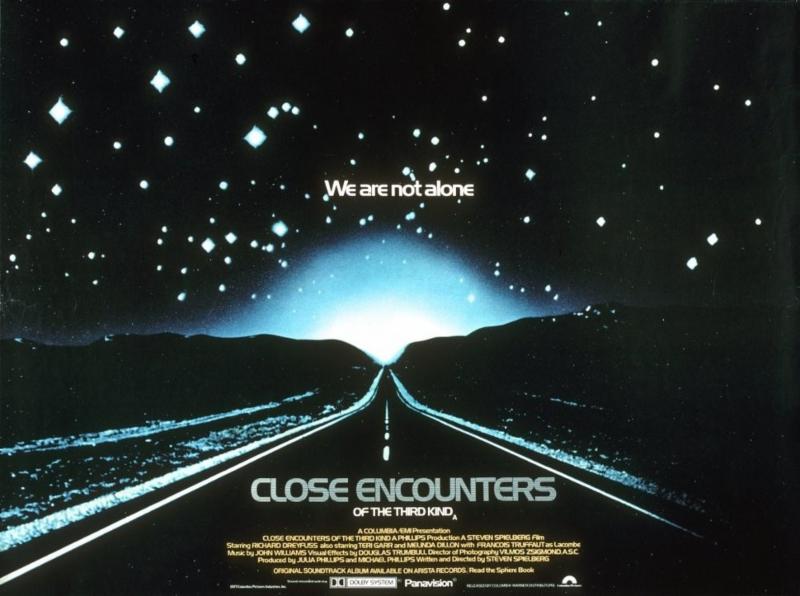 "Encounters in Revelation"
TIKKUN LEYL SHAVUOT
SAT JUN 8, 2019 @ 7:30PM AT WES (COME FOR 4:30PM IF YOU WOULD LIKE TO SEE THE FILM BEFOREHAND - SEE SCHEDULE BELOW)
Join us for a night of study about revelation and awe.
Sessions will include an examination of the poetry of Walt Whitman, a panel discussion to address the question of "What Ever Happened to Awe?," a communal reflection on our collective place and perspective in the universe 50 years after the moon landing, and a reassessment of our guiding mythologies through a comparison of the Torah story of Sinai with the 1977 film "Close Encounters of the Third Kind."**
And of course no Shavuot celebration would be complete without blintzes!
So be sure to come meet us at the mountain -- it's just "one small step for man...one giant leap for mankind..."
SCHEDULE FOR THE EVENING
4:15-4:45PM -- Arrive for Film Screening
4:30-6:45PM -- Film Screening of CLOSE ENCOUNTERS OF THE THIRD KIND (Spielberg, 1977)
6:45-7:30PM -- Blintzes downstairs!
7:30PM -- Tikkun Program Begins
[Sanctuary]
7:30-8:15PM -- TIKKUN Session 1: Revelation in "Leaves of Grass" (David G.)
8:15-9:00PM -- TIKKUN Session 2: What Ever Happened to Our Awe? (Moderator: Susan S.)
9:00-9:15PM -- Break / Congregation Moves Downstairs
[Kiddush Room]
9:15-9:30PM -- Shavuot Candlelighting & Kiddush (H. Ayelet)
9:30-10:15PM -- TIKKUN Session 3: Of Moon Landings & Close Encounters (Joshua)
END -- 10:15PM