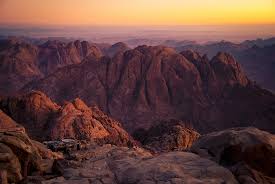 Shavuot marks the end of the counting of the omer, the start of the summer harvest, and the Israelites' arrival at Mt. Sinai where they received the Torah. This is the holiday celebrating spiritual maturation and Divine-human revelation. Our annual Tikkun Leyl Shavuot (the customary Shavuot "Learnathon") Tuesday night May 30 will focus on the relationship between Jewish civilization and democratic principles in America and in Israel (with dairy refreshments served throughout). Here's our lineup for learning:
7-8:15 pm: "The Presumption of Innocence: Abraham and the Citizens of Sodom and Gemorrah," with Joshua Greenberg.
8:15-9 pm: "Mordecai M. Kaplan on Judaism and Democracy" with Kaplan scholar Mel Scult, Ph.D.
9-9:45 pm: "Racism and Democracy in Israel" with Rabbi Ayelet Cohen, Senior Director of the New York/Tri-State Region of the New Israel Fund (NIF) and Rabbi Noah Sattath, Director of the Israel Religious Action Center (IRAC), the Social Justice arm of the Reform movement in Israel.
9:45-10:30 pm: "Majority Rule, Minority Protection: The Paradox of Baba Metzia 59b" with Rabbi Marc Margolius.
Afterwards, everyone is encouraged to attend the amazing annual all-night Tikkun Leyl Shavuot at the JCC in Manhattan. Join us when our Shavuot celebration continues Wednesday morning, May 31 at 10 am with services featuring the chanting of the Book of Ruth as well as yizkor memorial prayers for our loved ones.