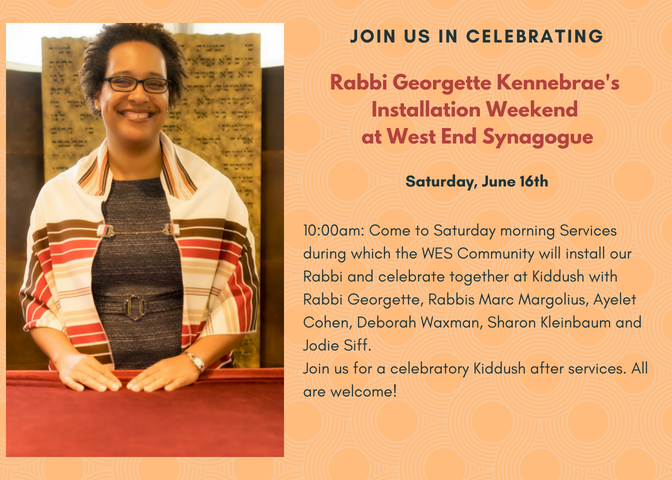 Join us for Saturday morning Services at 10:00am, during which the WES Community will install our Rabbi and celebrate together at Kiddush with Rabbi Georgette, Rabbis Marc Margolius, Ayelet Cohen, Deborah Waxman, Sharon Kleinbaum and Jodie Siff.
To be followed by a celebratory Kiddush. All are welcome!
It is not too late to donate for the Installation Kiddush on Saturday, or to the Rabbi's gift or in her Honor.
(Log in, click on "Event Sign-Up"; select Rebbi Installation 18; and click on "Sign Up" and check your name in order to see the available opportunities.)
Please call the WES Office at 212-579-0777 for more information.