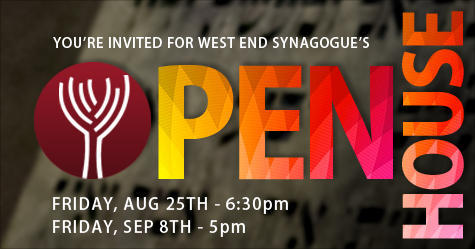 Join West End Synagogue's musical Shabbat and find out how gratifying it is to belong to a beautiful community!
Attend an Open House as a first step to make WES your Jewish home. Pick a date below!
~ Friday August 25th at 6:30pm or
~ Friday, September 8th at 5pm; service at 6pm.
And bring a friend! :)