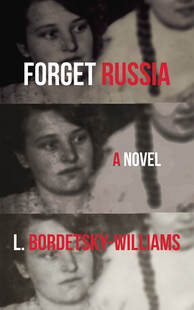 Professor Lisa Bordetsky-Williams will share her research on the journey of Eastern European Jewish immigrants seeking a home in the US in the early 1900's, both before and after the Bolshevik Revolution.
She will discuss the motivations and experiences that led many of them to return to the Soviet Union in the early 1930's in a type of reverse-migration to support the egalitarian aims of the Revolution. Bordetsky-Williams is the author of the recently published historical novel, Forget Russia, which, based on her own family's experiences, chronicles three generations of Russian Jews journeying back and forth between the US and the Soviet Union during the course of the 20th Century.
The program will be moderated by Jerry Saltzman.