Physicians discuss, "Judaism and Medical Ethics"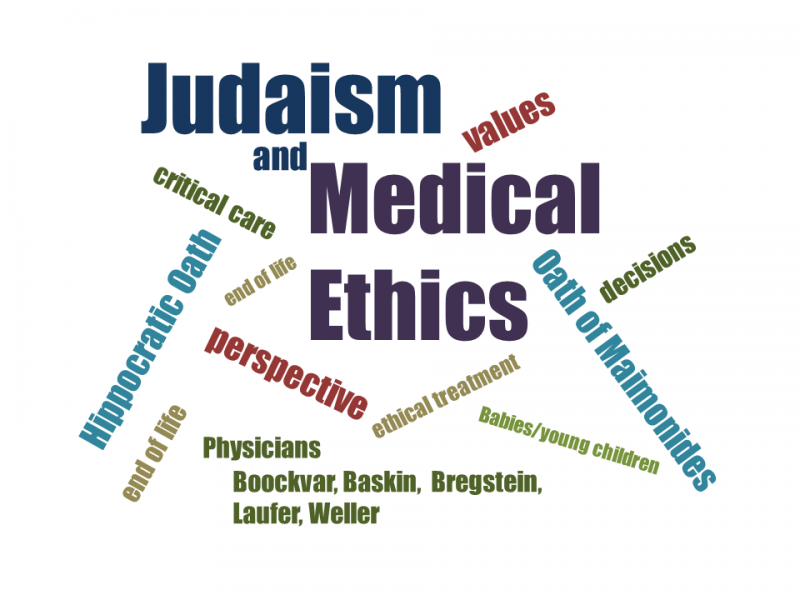 10:00am - Coffee & Bagels
Moderator: Dr. Ken Boockvar
Discussants:
Dr. David Baskin
Jewish Medical Ethics as seen through a contrast of two oaths: the Hippocratic Oath and the Oath of Maimonides.
Dr. Joan Bregstein
Access to care for undocumented immigrant children: a Jewish perspective.
Dr. Evelyn Laufer
Jewish values at work: ethical treatment in the study and treatment of eating disorders.
Dr. Rachel Weller
Critical care and end of life decisions in babies/young children: Who is in charge? From a secular and a Jewish perspective.
$10 members / $12 non-members at the door
OR
$8 pre-registration online at: http://bit.ly/JudaismMedicalEthicsWES_REGISTER
Log in to ChaverWeb; click the Event Sign-up button;
select "Judaism and Medical Ethics" from the drop-down menu;
then click "sign-up" to get to the registration form.
This program is sponsored by Yad Mordecai Adult Education