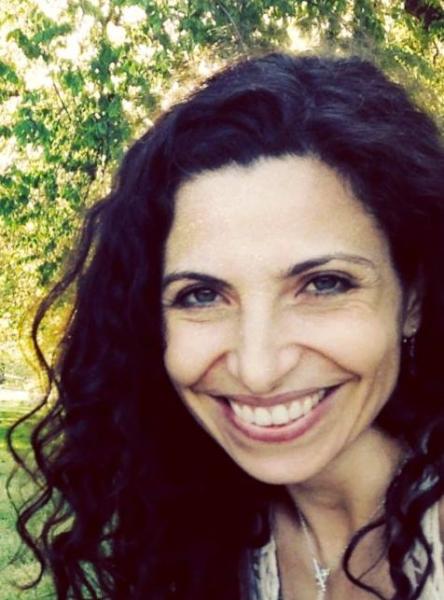 Cantor Ayelet Porzecanski was born in Canada to Uruguayan emigrant parents. She was raised on the coast of British Columbia, and at 17 entered the University of Toronto, completing her Bachelor of Music degree. She was a recipient of a Merit Scholarship to further her education at the Manhattan School of Music where she earned her Master of Music degree. What followed was a 7-year performance career in a wide range of musical styles - from early music to opera. Cantor Porzecanski has appeared in leading roles in Puccini's "Madamma Butterfly", Mozart's "le Nozze di Figaro" and "Cosi fan tutte", and Rossini's "la Cenerentola". She has sung with the New York Philharmonic under the direction of Kurt Masur, recorded major motion picture soundtracks and performed with early music groups, among them Early Music New York, (dir. by Frederick Renz).
In 2004 Cantor Porzecanski commenced her Cantorial studies in Israel and continued at the Jewish Theological Seminary in the H.L. Miller Cantorial School. She received her Investiture and Masters in Jewish Music in May of 2008, and became the Cantor of West End Synagogue, where she devotes herself to the education and vibrancy of the congregation.
As both a pianist and guitarist, Cantor Porzecanski uses instruments to enrich services, and bring joy in song and prayer to the entire community. She is passionate about empowering the congregation to read Torah, and draws all ages to this great mitzvah. As a Storahtelling© "Maven", Cantor Porzecanski re-imagines Torah through midrash-infused living translation and bibliodrama. She brings Jewish music to life performing concerts in Ladino, Yiddish and Hebrew. She has served on the faculties of the Leadership Institute at Hebrew Union College and Academy of Jewish Religion mentoring Jewish education directors and future Cantors. Cantor Porzecanski lives in New York with her husband and is mother to four beautiful children.
Cantor Ayelet Porzecanski
Director of Family Engagement
West End Synagogue
190 Amsterdam Avenue
New York, NY 10024
Phone: 212.579.0777
Fax: 212.579.2669
cantor [at] westendsynagogue.org