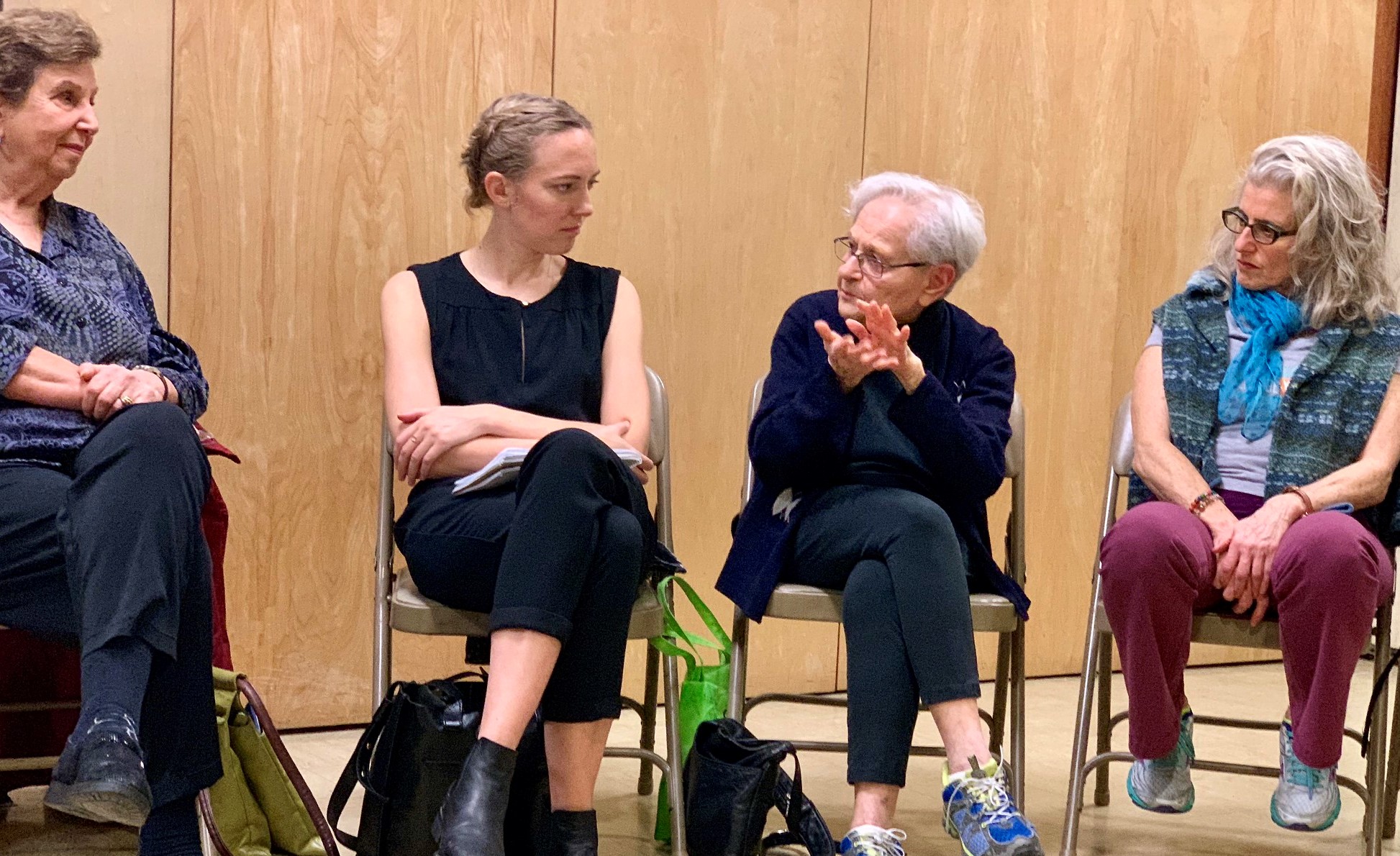 West End Synagogue is committed to universal adult study of Jewish sources, history and cultural expression in its many forms. Through our Adult Education Project, we pursue our vision of a congregation as literate and well-educated in Jewish terms as it is in secular terms.
---
Plan to join us for stimulating and thought provoking events!
Our complete 5781 (2020-2021) Schedule of lectures, courses, Shabbat study and ongoing study groups is below.
UPCOMING LECTURES / EVENTS
January 18* • January 25 • February 1, 2021
Susan Schorr, "Fun With Talmud," 7:30 pm
We know that the Talmud combines elements of the U.S. Federal Register with Aesop's Fables, the Federalist Papers with Poor Richard's Almanack. It is the next-generation (after the Torah) source material for the Jewish legal code and articulates the principles for Jewish religious life without a temple. It also records the Jewish conversation for centuries. In this 3-session mini¬course, we will get a brief taste of the varieties of Talmudic dialogue and enjoy the meanderings of their arguments and discussions.
*Note: starting session originally scheduled for January 4th has been moved to January 18th.
January 27 • February 17, 2021
Lorna Ronald, "Technology and Jewish Values," 7:30 pm
Ronald will introduce you to theoretical frameworks about how values are embedded in technology design and use. The mini-course will help you to apply these frameworks to your own interactions with technology in daily life. The goal is to help people better align technology to their own values.
Febrary 8, 2021
Brian Cohen, "Jewish Students at Columbia," 7:30 pm
Cohen, Director of Hillel at Columbia, will discuss the challenges facing Jewish students on the Columbia University campus.
February 16, 2021
Dan Van Doren, "Jewish Short Stories," 7:30 pm
A celebration of Jewish short stories on Jewish themes. WES congregants will be chosen to read aloud two to three short, short stories by authors such as Grace Paley, Etgar Keret, Jonathan Rosen, and others, with time to discuss the stories afterward.
March 1 • March 8. 2021
Art Spar, "Mordecai Kaplan and God: Reconstructing the God of Pirke Avot," 7:30 pm
In the first session, this mini-course will explore Kaplan's theology using excerpts from Mel Scult's, "The Radical American Judaism of Mor¬decai M. Kaplan." The second session will look at our early Jewish text, Pirke Avot, discussing ways to reconstruct the God of our early Rabbis.
March 4, 2021
Barry Seldes, Author of Leonard Bernstein: The Political Life of an American Musician will speak on "The Jewishness of Leonard Bernstein," 7:30 pm
Bernstein was very much aware of his Jewish ethnic and cultural heritage. How he gave expression to his Jewishness through his compositions for concert hall, Broadway stage, and orchestral conducting will be our focus.
March 15, 7:00 pm & May 24, 6:00 pm
"What Matters: End of Life Planning" Topics: TBA
March 17, 2021
Mel Scult, "Henrietta Szold," 7:30 pm
Henrietta Szold is well known as the founder of Hadassah and as a key person in rescuing children from Germany in the 1930s. But what attracts Scult to her is her stature as a person. She was brilliant and heroic. In a sense her accomplishments have overshadowed her as a human being.
April 5 • April 12 • April 26 • May 3, 2021
Mel Scult, "The Book of Job and the Masque of Reason," 7:30 pm
Robert Frost's "The Masque of Reason," is a comedy with a serious subject. It purports to be the 43rd chapter of the Book of Job which, of course, has only 42 chapters. It presents Job and Mrs. Job and God in quest of answers to the fundamental problem of evil and suffering. This mini-course will have 4 sessions: three dealing with the Book of Job itself and the fourth with Frost's play. (Please bring a copy of the full Bible to the first class.)J
June 24, 2021
Robert Pollack: "Jewish Ancestry is not Jewish Identity," 7:30 pm
What does it take to be a Jew and who decides that? We will explore the range of answers to those questions and consider in particular the differences between Jewish identity and Jewish ancestry, which some have come to think of as a predestined matter of what is in our DNA. (Bob Pollack is a member of West End Synagogue).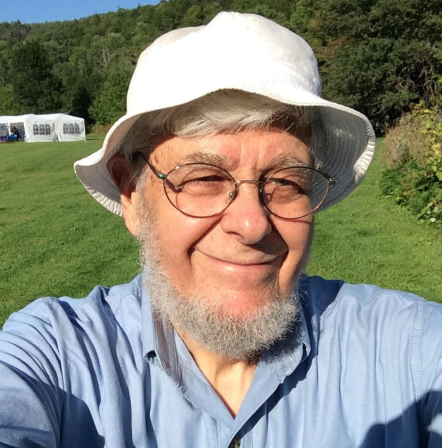 Bob Pollack spoke in November at GroundWaves on Science & Religion
on topics in Science and Religion, Identity, and more
To view his talk click
HERE
(Bob Pollak is introduced by Rabbi Adina Lewittes at 11 minutes into the video, and begins speaking 12 minutes)
June 7, 2021 [CHANGED: EVENT MOVED UP TO JANUARY 5, 2020
Henry Saltzman, "Oy, Oy, My Teacher is a Goy,"
June 19 and June 26, 2021
Connie Goldfarb, "Art as Midrash," after Kiddush
CONTINUING COURSES and STUDY GROUPS
"Wise Aging, Living with Joy, Resilience and Spirit,"
Led by Sandy Warshaw.
Tuesdays, 3:00 - 4:30 pm
An eight-week course to explore the power to prepare to become stronger, more resilient and navigate the challenges of aging. WES members only.
"Spiritual Autobiography,"
Judith Friedman
Every other Monday beginning Oct 5, 2020. 3:00 pm.
Participants will write and share short pieces on childhood memories, spiritual awakenings, personal understandings of the Torah stories and more. WES members only.
Middah on Mondays Study Group
Monthly, third Monday of each month 7:00 pm to 9:00 pm.
Led by Susan Schorr
All WES members are invited to join our study of West End's Middah (ethical value/character trait) of the month. Discussions are shaped using texts from both our tradition and from modern authors, pop culture and more.
SHABBAT-BASED LEARNING
TORAH STUDY
9:00 am to 10:00 am
Shabbat mornings
Led by Rabbi Emily Cohen or various lay leaders.
Text study of the weekly Torah portion. As a learning community, we seek to draw on our texts, honor them for what they represented in their time of creation and explore how they can be applied in our time.
SHABBAT STUDY MINYAN
12:00 - 1:30 pm
Shabbat
Led by Michael Graff
Close study of Jewish Literature. Reading in advance of each session required.
CHUG IVRI
2:00 pm to 3:00 pm
Last Shabbat of each month
Led by David Goldfarb
A chance to gain fluency in Hebrew by reading and discussing stories, poetry and articles on current affairs.
.
---
West End Synagogue is committed to universal adult study of Jewish sources, history and cultural expression in its many forms. Through our Yad Mordecai Adult Education Project, we pursue our vision of a congregation as literate and well-educated in Jewish terms as it is in secular terms.
Adult Education programs and activities focus on the vital areas of education, community, and outreach:
Education - Working to deepen the congregation's Jewish knowledge at all levels through educational and cultural programs and events.
Community - Involving members, enhancing interaction among the various WES populations, enriching the communal life of the congregation, and complementing school programs for parents.
Outreach - Providing educational opportunities for the community at large that enhance Jewish living and promote Reconstructionism.
Activities sponsored by Adult Education include:
Single-session lectures and courses, as well as longer series on selected topics by our Rabbi, Cantor, and invited speakers.
A variety of musical, theatrical, and literary programs.
Scholar in Residence and Artist in Residence programs that bring prominent figures in Jewish thought and culture to West End Synagogue.
For more information contact the wesoffice [at] westendsynagogue.org (WES Office).